6th Annual
BBQ CONTEST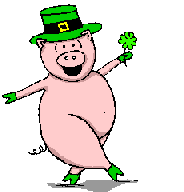 SIDNEY, ARKANSAS
Tentative Date: March 16, 2019
Proceeds to: FRIENDS of the PARK
(all proceeds will go for improvements to the Sidney City Park)

Print this form, enter your information & sign it. Mail the form & entry fees to the address below:
BBQ Contest - (not yet available)
First 15 teams will be accepted.
Please print clearly
Team Name _________________________________________________________
Contact Person _______________________________________________________
Address______________________________________________________________
City_________________________________State__________Zip_______________
Phone _____________________E-mail____________________________________
Team Members: _____________________________________________________
______________________________________________________________________
Entry Fees
$50.00 per category.
Category #1 - Pork Butt $__________________
Category #2 - Pork Ribs $__________________
Category #3 - Chicken $__________________
Category #4 - Anything But* $__________________
TOTAL ENCLOSED $__________________
*Category #4 is a meat entry of your choice, beef, fish, pork (tenderloin) No chicken.
Note: if your choice is pork in this category it can not be Butt (boston, picnic or shoulder) or Ribs (baby back or spare ribs).
Contestants agree to subscribe to the rules, judging procedures and this waiver of liability.
Waiver of Liability: In consideration of accepting this entry, I the undersigned, agree to indemnify and hold harmless the City of Sidney, and its employees, Cook-off committee and all sponsors. Including: Officers, Directors, Servants, Agents and /or Employees. The Cook-off will in NO CASE be responsible for any loss, damage, or injury to the person, animals, or property of Exhibitor, or Exhibitor's Agents, Servants, Family, and/or Employees, regardless of how much loss damage or injury is occasioned and by whom. Chamber and Exhibitor further agree that Exhibitor will protect, indemnify and save harmless the "Cook-Off" from any/all claims, suits, and/or judgments. Including the cost of defense of any loss, damage or injury to any person, animals or property occasioned by any action or inaction of Exhibitor either solely or in conjunction with the "Cook-Off" or anyone else. I agree that I will be responsible for my own insurance and under this hold harmless clause that is made a part of this contract. I have carefully read and fully understand its contents. I am aware that this is a release of liability, hold harmless agreement and assumption of risk agreement and that it is a legally binding contract. I further understand that this release is binding on my heirs or anyone making a claim. I sign of my own free will.

Signature:____________________________________________________
Trophies & Prize money will be awarded for: 1st, 2nd, & 3rd. Trophies only for 4th & 5th.
A COOKS' MEETING WILL BE HELD SATURDAY AT 8:00 A.M.
Attendance is mandatory!
(at least one member of each team must be present)
Contest location: SIDNEY CITY PARK
(take Hwy. 58 to Sidney, turn north on Park Street.)

PHONE : 870-283-4135
sidneyarbbq@gmail.com